Under the cut are 12 pics of Dick from the four-issue 1995
Nightwing
run. Now, I'm the first person to admit I could lick him all over especially on a hot day, but ...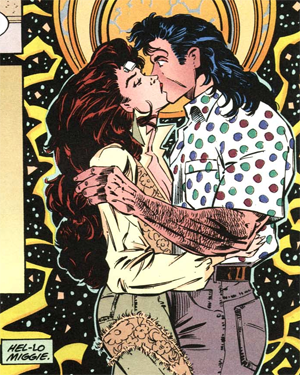 He sort of reminds me of my Black Labrador, Indiana. Actually, I think I'd end up with less hair in my mouth if I were to lick my dog all over rather than Dick. I absolutely wouldn't dress him in a shirt like that, though. That's animal cruelty.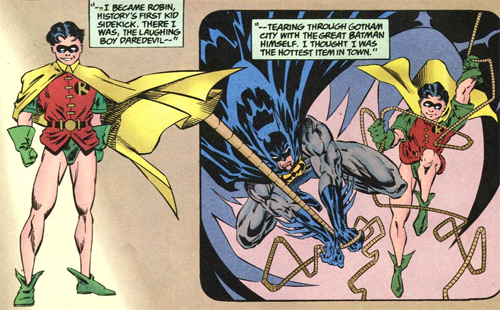 And to think he was so cute and hairless. ~cough~ I guess.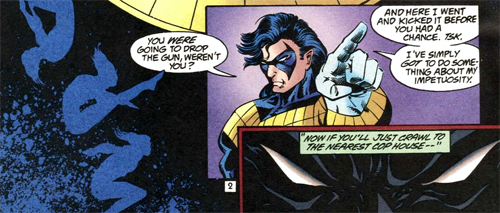 As he grew he may have lost his consciousness many times but he never ever lost his wit.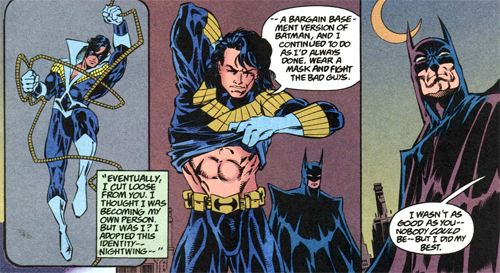 But look at this! See what is happening here! That chest looks rather hairless!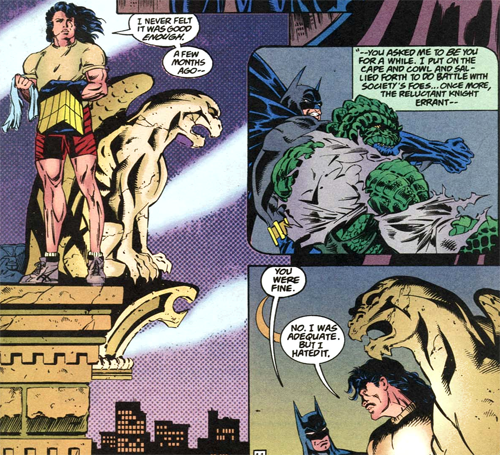 Now I genuinely thought this was his underwear but, no, he actually walks around like that later on. Those are
outer garments
. Flash Fact.
Also, that last panel is poignant, yes? I wonder how Dick will feel when he takes off the cowl again and
goes back to being Nightwing
.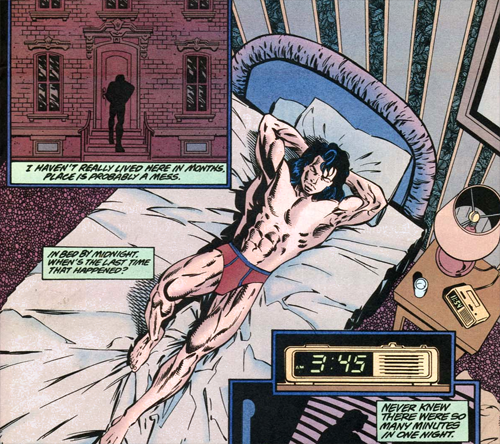 Further proof of hairlessness and that previous garments were, as stated,
outer
. Check out that sausage-and-two-eggs receptacle. Nice.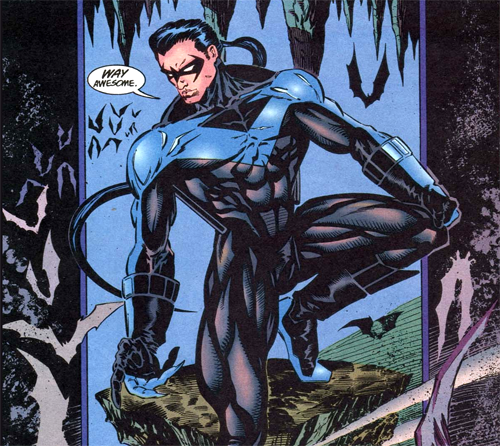 Ahhhh, that's better. I could almost kiss that pony tail. I wonder if it wags. I'm thinking about my dog again.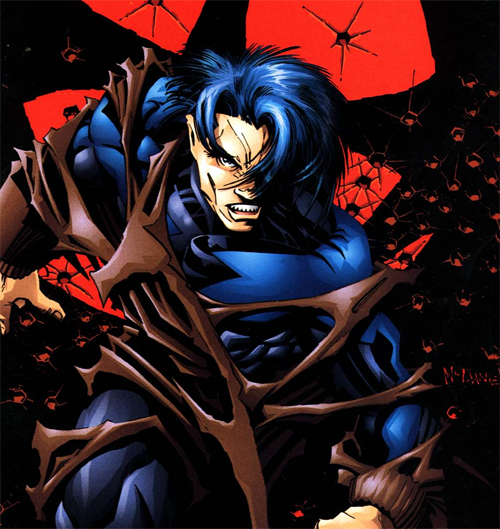 Grrrrr! Someone throw him a rope toy. Ooos a good boy den? Ooo is? Ooo is?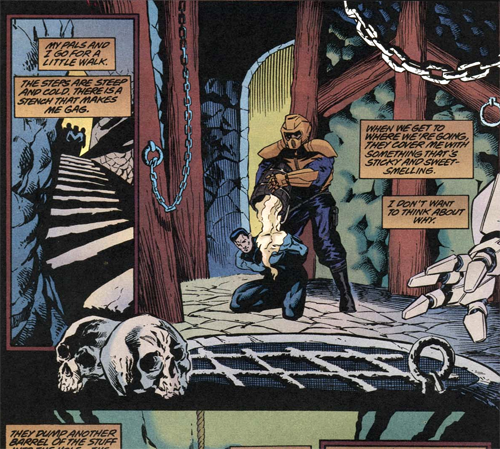 Well my mind certainly went to a dirty place when I discovered he was covered in honey. I was straight back to the licking again. Wait ... your mind
didn't
go to a dirty place? Right, that's it, out!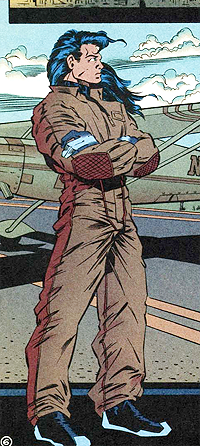 There's something about that hair that reminds me of
Pat Sharp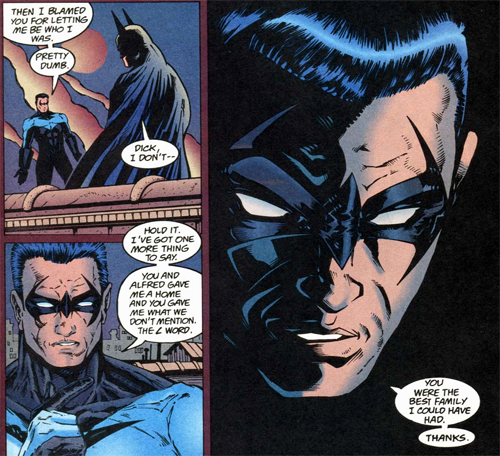 AWWWWWWWWWWWWW! I wanna pinch Dick's cheeks. I don't need to say it, do I? Oh okay, then: ALL FOUR OF THEM!!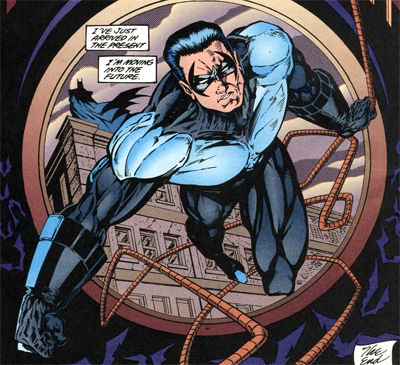 Go Dick! Go Dick! It's ya birthday! Not really. He does have a future, doesn't he? As Nightwing? DC won't take him away from us, will they? They meant it when they said they wouldn't try to kill him again???? TELL ME HE'LL BE OKAY WHEN BRUCE RETURNS!!!!
No, I haven't been at all traumatised by
Torchwood: Children of Earth.
I'm perfectly stable and sane, stane and sable. ~paddles~
And there ends the picspam. It is now time for a cup of tea before I start my complete re-read of all 153 issues of
Nightwing
plus Specials. Wish me luck, I'm going in!